Ticket Giveaway: Zoogma w/ Universal Beat Union 3/28 at Club Cafe
WRCT is giving you TWO chances to win tickets to ZOOGMA w/ Universal Beat Union March 28 at Club Cafe. Tune in to Couch Dancing with DJ Firefly Wednesday (3/19) 2-5pm or The Hustle on Sunday (3/23) 3-5pm to win!
More info on the show below: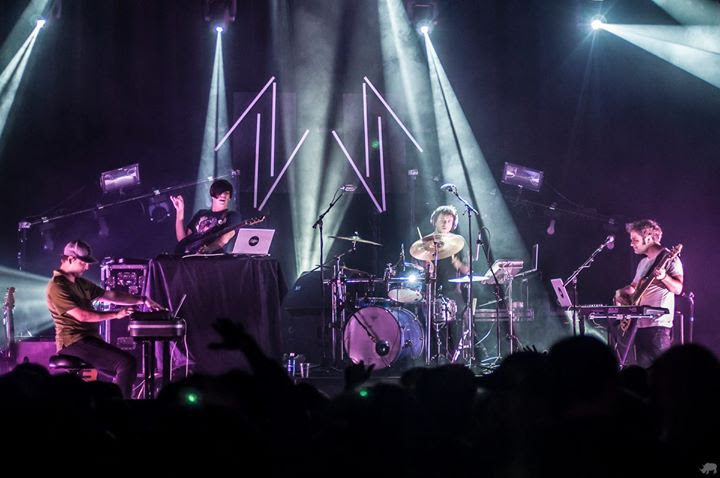 Music lovers who have attended summer music festivals in recent years may have seen signs and totems with the words "WTF is ZOOGMA?"
Evolving in the dirty south, ZOOGMA's sound combines the sonic diversity and precision of a DJ with the excitement and immediacy of a four-piece rock group. ZOOGMA is able to blend genres in a musical experience that is refreshingly original yet steeped in dance music tradition, appealing to a range of audiences. Known for their energetic performances and retina pleasing light shows, the band consistently dishes out heavyweight beat-driven dance parties across the nation.
ZOOGMA will be in Pittsburgh for the first time on March 28, 2014, in support of their new album 
Anthems 4 Androids
! This, and all of ZOOGMA's music can be downloaded for free from 
zoogma.net
.
Opening for ZOOGMA will be Pittsburgh's Universal Beat Union. UBU is a progressive electronic/rock trio featuring WRCT's DJ Firefly on synths, her husband ERX on electronic drums, and long-time Pittsburgh guitarist Paul Ferraro. With diverse tastes and backgrounds, this fiercely creative group serves up an intriguing blend of musical styles that suddenly seem to have more in common than anyone thought. A captivating symphony of three!
ZOOGMA w/ Universal Beat Union
March 28, 2014 10:30pm
Club Cafe, Pittsburgh
Tickets: $10 in advance, $12 at the door
Ticket link: http://tktwb.tw/1igD4HC
Check out ZOOGMA's latest single: https://soundcloud.com/zoogma/let-my-shorty-ride-rl-burnside