WRCT: A Fall Dance Party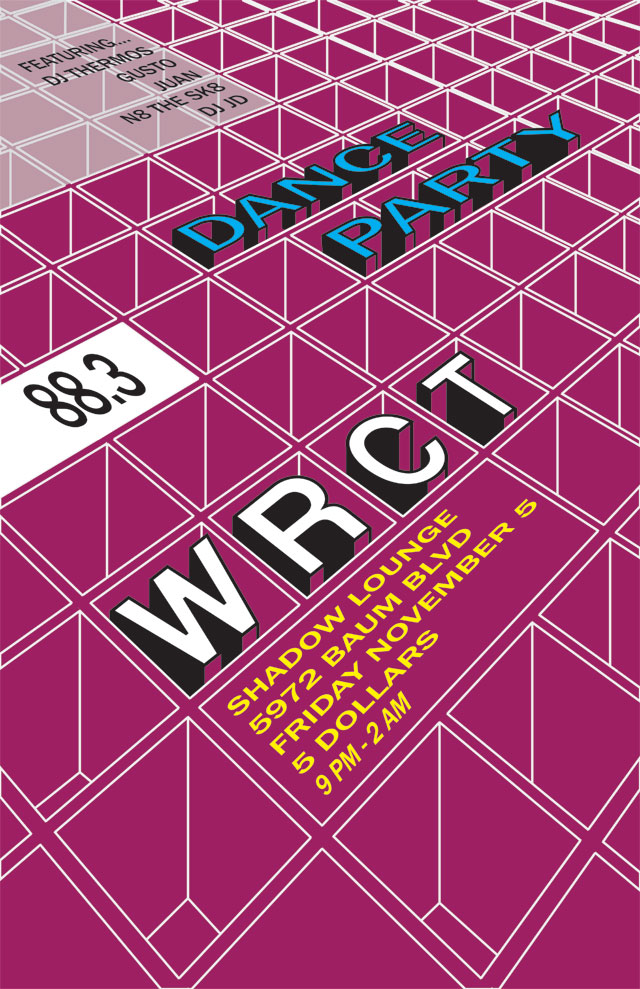 Hello radio friends,
We are very excited to announce WRCT's Fall Dance Party this Friday, November 5 at the Shadow Lounge!  Help us give the fall season a proper farewell by dancing your butts off to your favorite WRCT DJs.  We'll be going all night at the Shadow Lounge from 9PM – 2AM, featuring our own DJ Thermos, Gusto, Juan, N8theSk8 and DJ JD.  Your $5 entry is appreciated to help make these parties possible.  18+ to enter and 21 to drink.  See you there!
The short version:
Friday, Nov. 5, 9PM – 2AM
Shadow Lounge (5972 Baum Blvd. at Highland Ave.)
Featuring WRCT DJs:
DJ Thermos
Gusto
Juan
N8theSk8
DJ JD
$5, 18 to enter / 21 to drink